New York City reaches 4°
As the morning sun warms to about 10°, George Bonanno is finishing his morning run up the steps in Morningside Park. He says once did the same exercise in 0° weather back in 2018 when the steps were covered in snow.
But George isn't a masochist; he is just chasing his eudemonic reward.  It's a Greek concept, a feeling of happiness from accomplishing something hard. Bonanno, is a clinical psychology professor at Columbia University and has been running up these steps in winters and summers for the past eight years.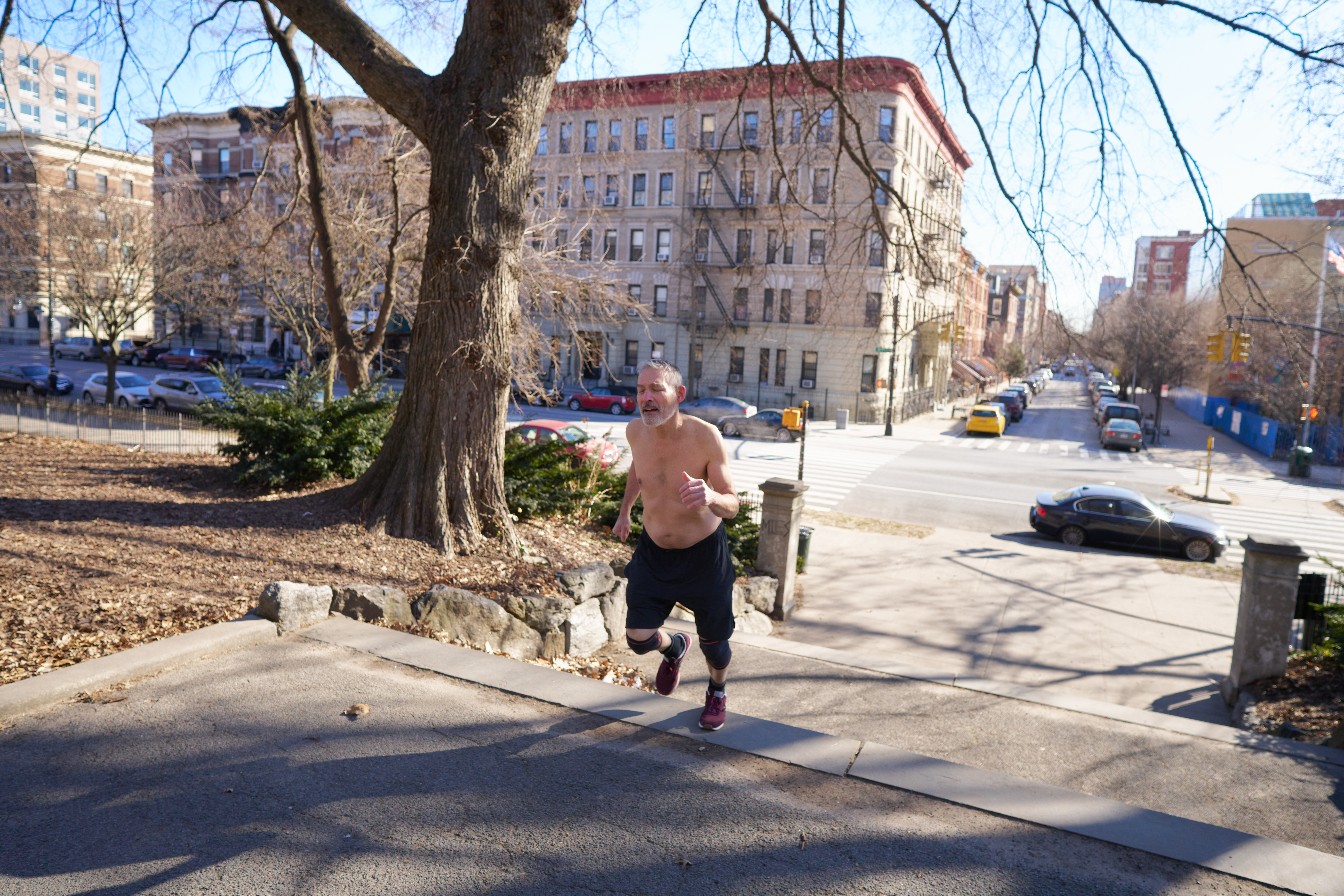 At the end of his 30-minute shirtless run, he says, "I feel fantastic right now; I must confess that I felt a little nervous this morning before heading out."