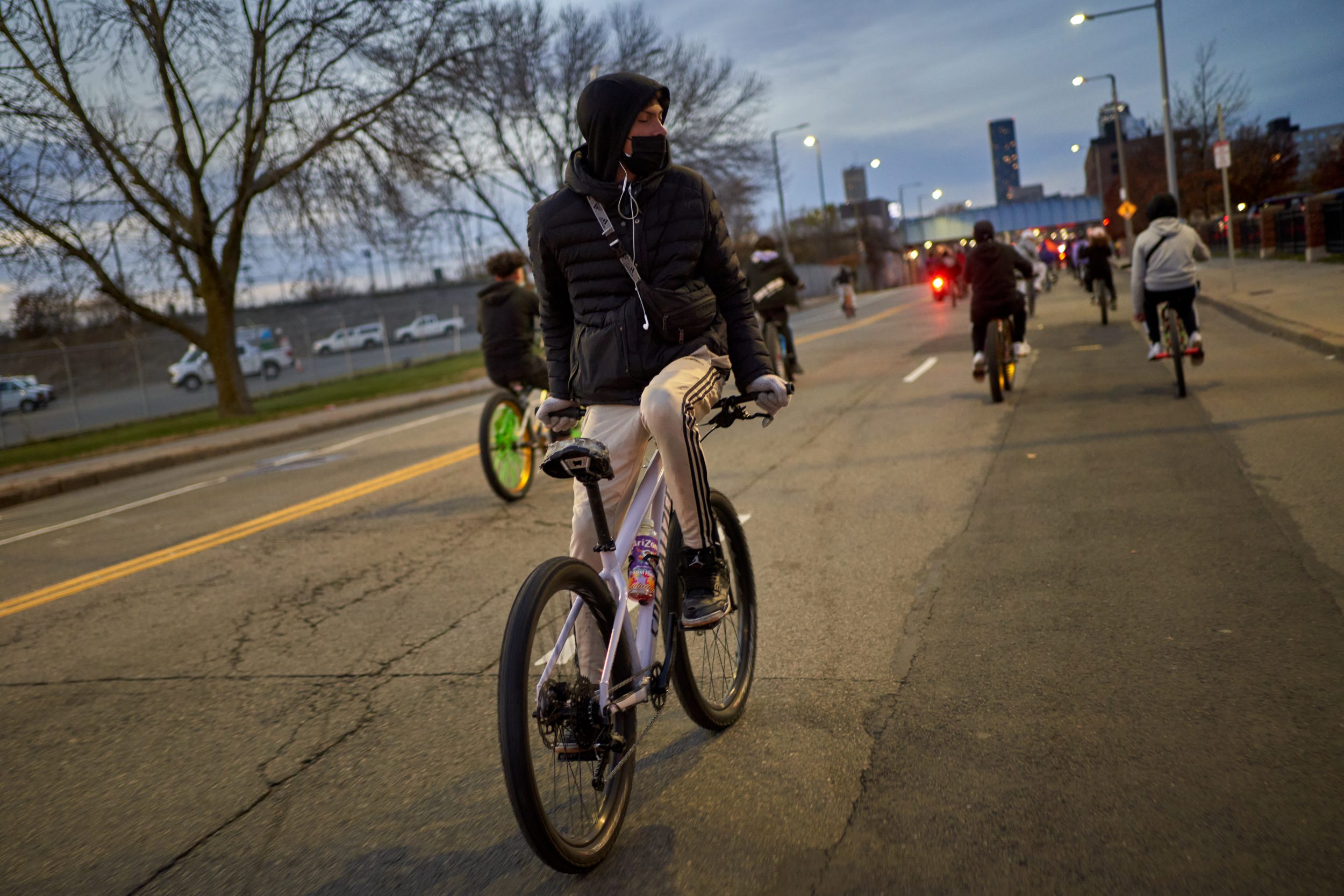 Boston #BikeLife
While researching Boston's bike culture I noticed different worlds. There are loud proponents of biking for commuting, reducing pollution, focusing on safety, and restructuring the city around bike lanes. I also found a large community that rides bikes as a form of resistance, to belong, and instill meaning in everyday life.
They dismiss the labels that may be applied and say they are just living the bike life.
I found an Instagram post announcing a ride later that afternoon. So, on a cold Sunday, I took my classic road bike and went to the meeting point in Jamaica Plain.
There were about a hundred young people with bikes chatting in groups with several popping wheelies in the street. Parents with a compressor in the back of their truck were pumping up tires and handing out snacks. I talked with groups that came from around Boston, even out in the suburbs. Many arrived by riding the train with their bikes, a few were on the city's rentable Bluebike.
"A couple of them are a little bit lost, but when it comes to Bikelife, they're found," says Julian "Roaming" Rivera, describing the international movement of underground riding groups. "In Bikelife, if you know how to ride it doesn't matter how you look, there's no discrimination or prejudice."
The leader of the ride called everyone together, announced that this ride was in memory of their friend Julio, and they were off.
Almost instantly, everyone was on their bike and crossing the street, following the leaders. Two men on scooters blocked the traffic and herded the bicycles on their way.
I spent a little too much time getting my bike ready and had to play catchup, searching for the group on side roads and eventually coming across a few stragglers. By the time I met the main group we were riding up a hill to a small cemetery.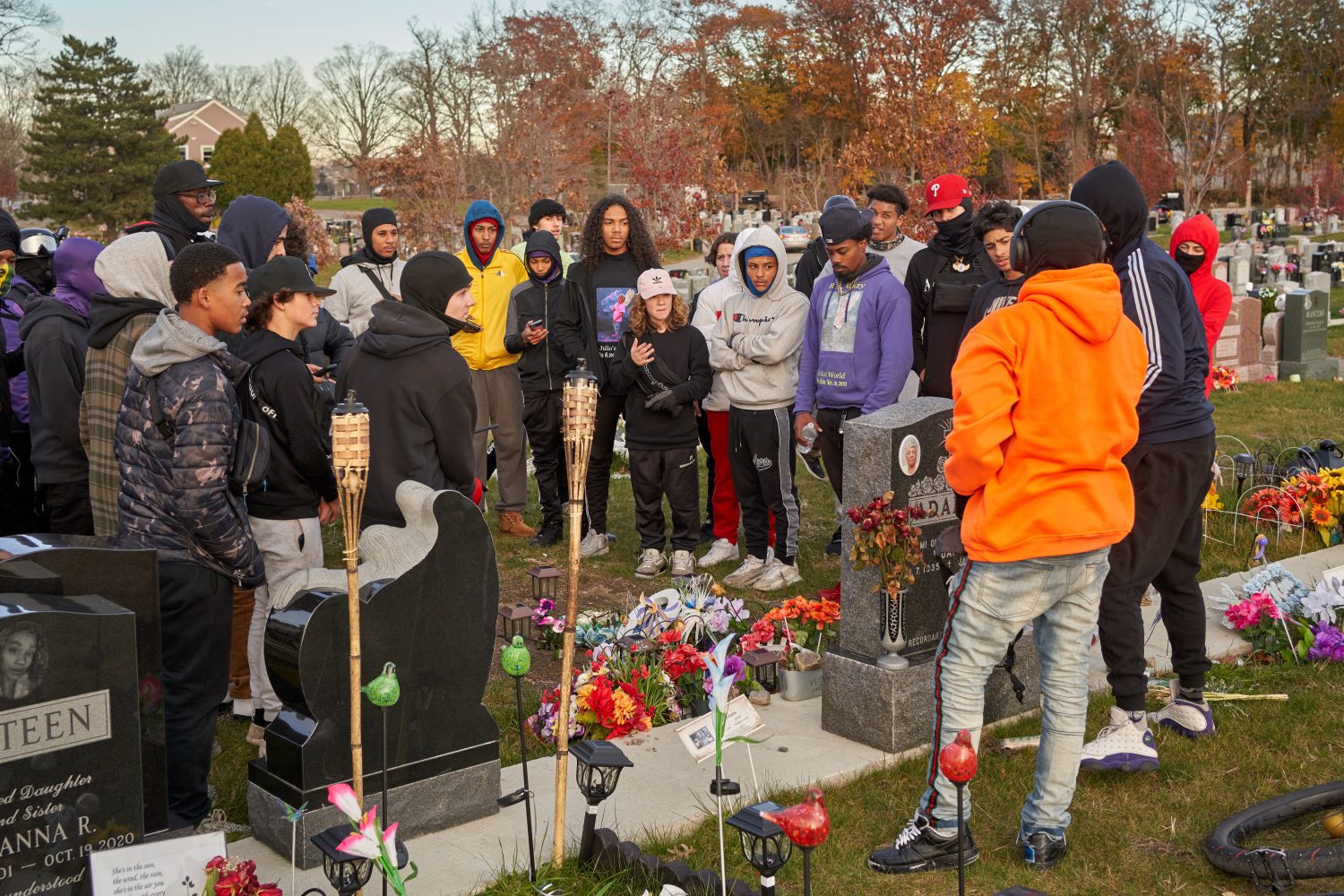 Those who knew him gathered around the grave of Julio, while the rest laid their bikes down and waited off to the side.
After a few words, the crews slipped out of the cemetery and down the hill heading into Boston. We were moving quickly, but the riders were often pulling stunts, holding wheelies, dancing across their bike seats, and riding backward.
We cut through residential Roslindale and Roxbury into Back Bay and the heart of the Financial District. It was getting dark and cold, as we passed transit stations some of the crews went home, eventually, the ride dissipated and I accidentally started following a group of commuters.
Many of the bikers get out as often as they can, some say every day, meeting up around Boston and New England. Some get sponsorships from bike manufacturers and brands, but most just ride for fun, taking advantage of these temporary, moving liminal spaces to enjoy their community and express themselves.
If you want to follow them on Instagram there is an active community