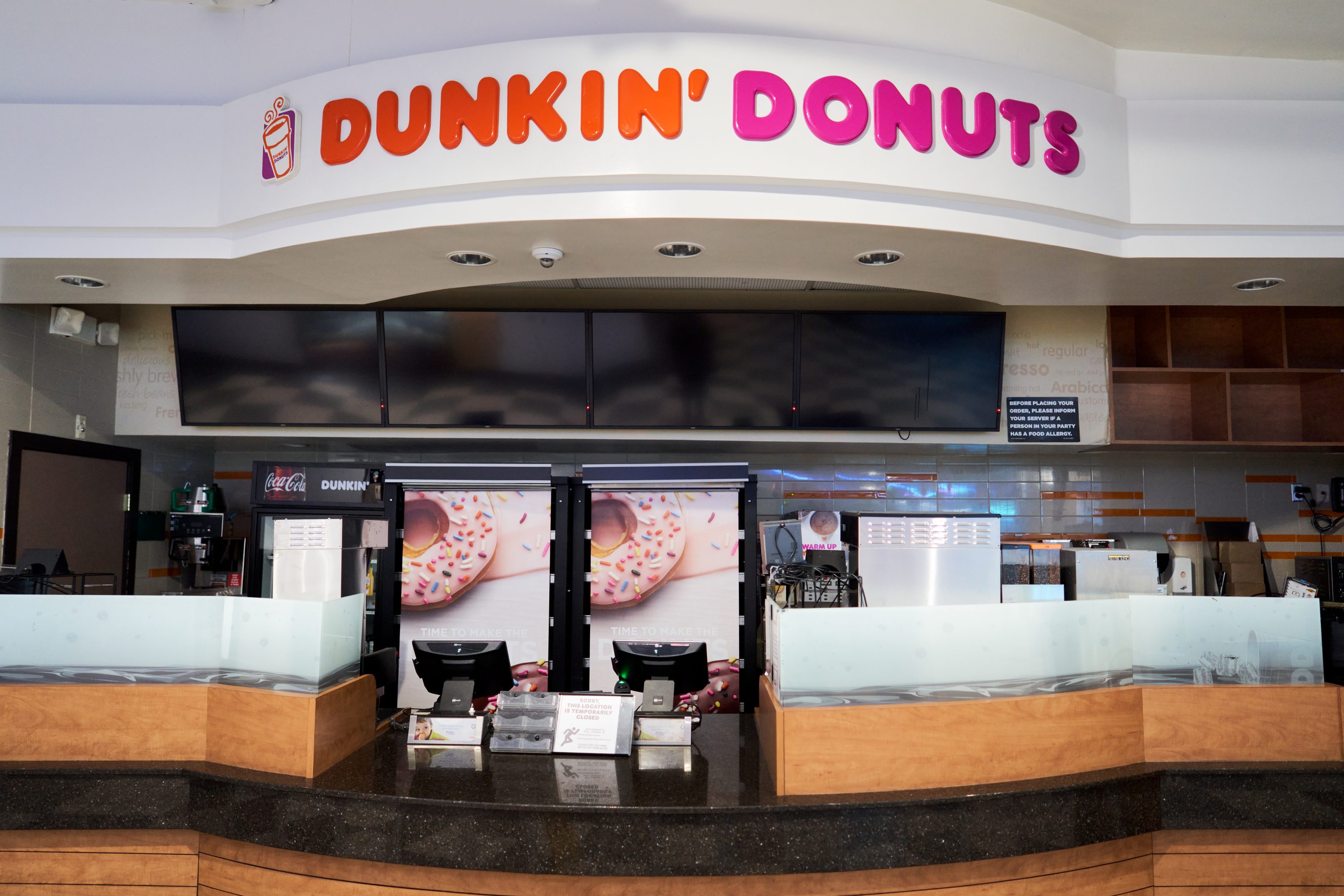 Downtown Boston, the heart of New England's largest city typically pulses with office workers, tourists and shoppers. Since the coronavirus pandemic struck–canceling vacations and clearing out office towers–once-bustling weekdays feel more like sleepy Sundays.
"Most buildings are not able to crack 7%" occupancy, said Rosemarie Sansone, chief executive of the Downtown Boston Business Improvement District, or BID, a 34-block area in Boston's core normally teeming with office workers.
-Published in the Wall Street Journal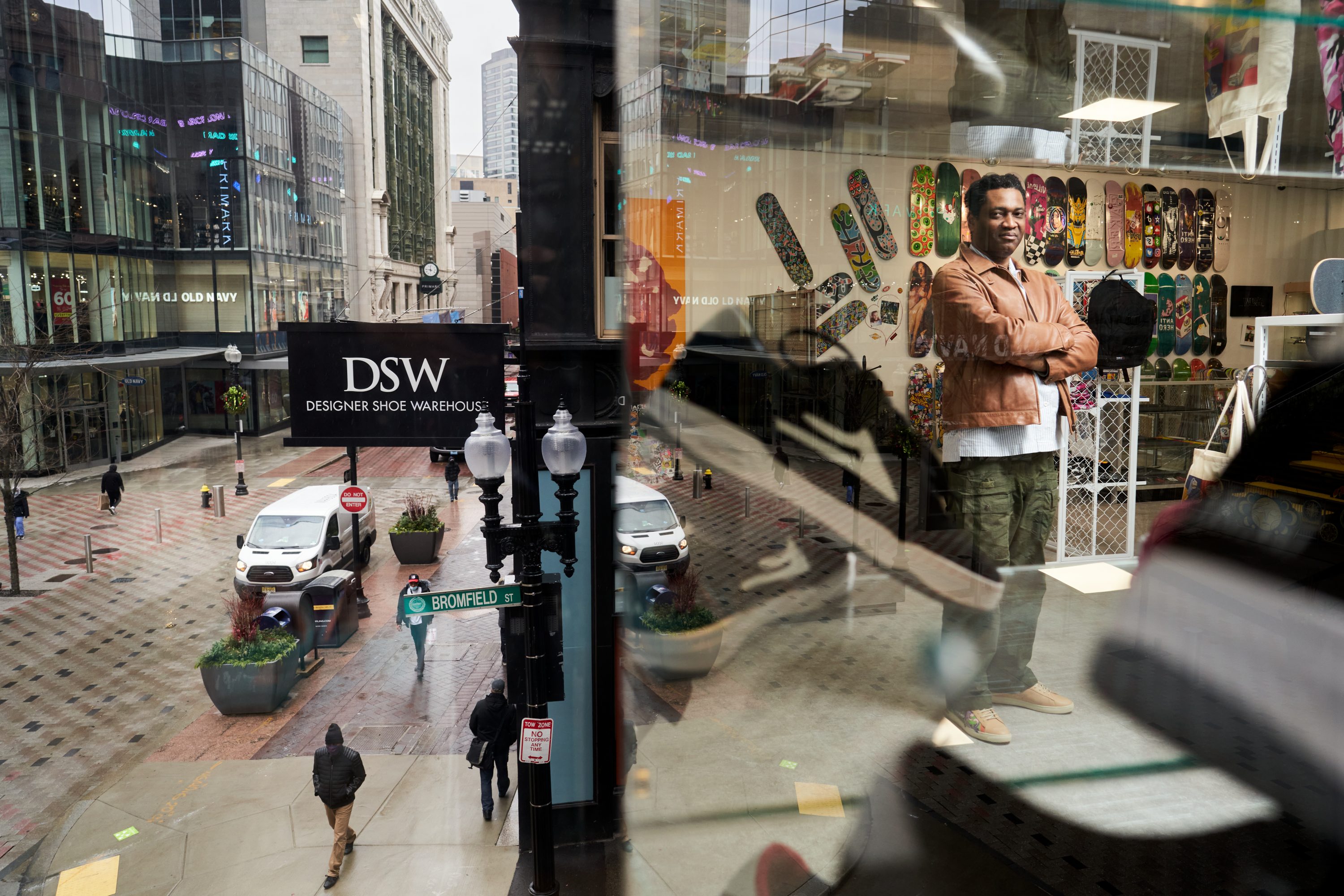 One Gig Chief Executive Ferguson Herivaux in the skateboard and streetwear shop. Sales have been strong at One Gig, which reopened in early June.
One Gig, a streetwear and skateboard shop, opened its new two-story, 4,000-square-foot location on March 2, after five years in a much smaller basement space around the corner. It temporarily shut operations 20 days later in response to state orders, then reopened in early June, initially for pickups and appointments only.
One of a series of portraits for this story.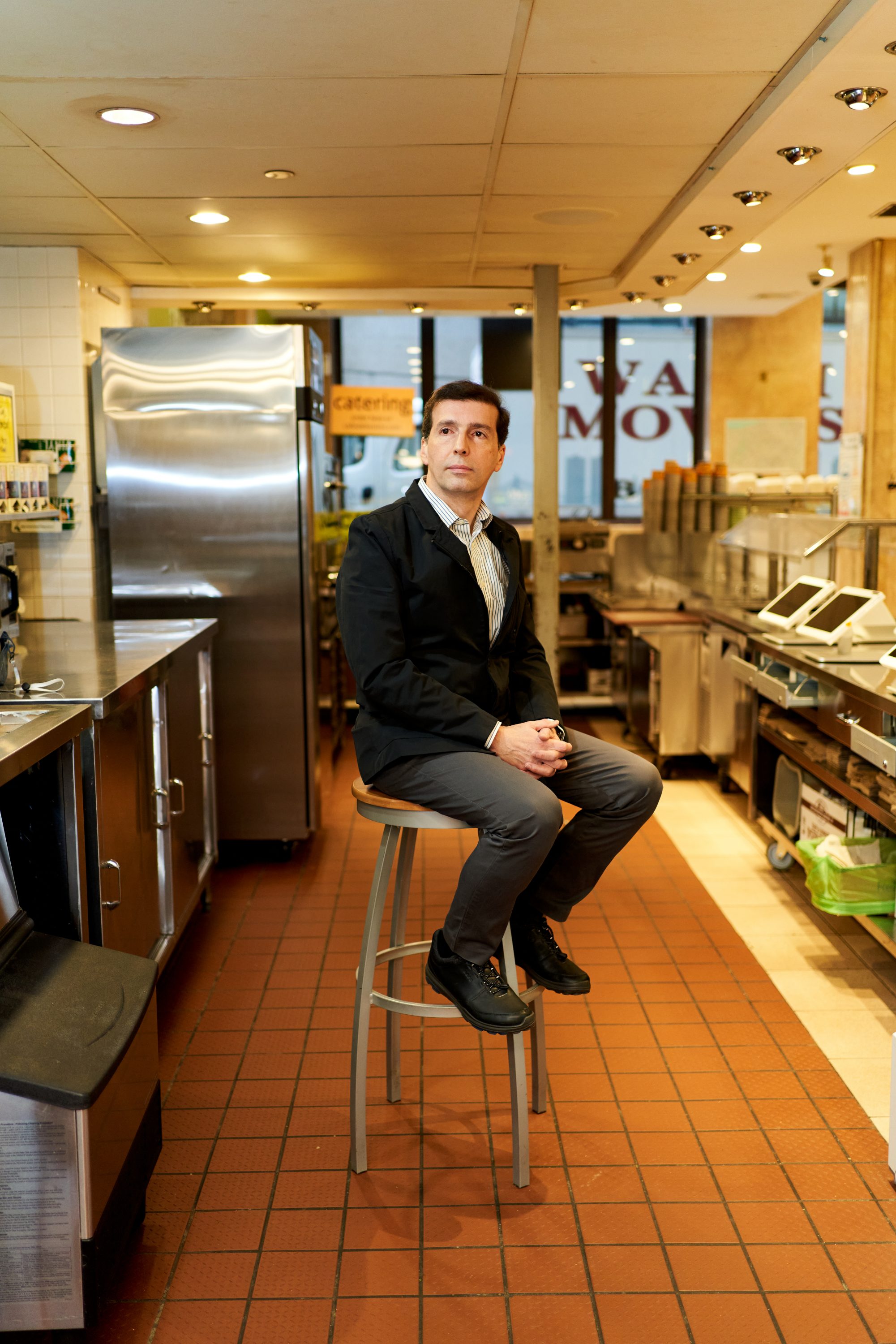 Levent Berksan has kept his Café de Boston restaurant closed since the pandemic hit because he relies so heavily on downtown workers. The marketplace eatery occupies a large space on the ground floor of two connected office buildings that are now mostly empty, he said.
"Our biggest strength is our biggest weakness right now," Mr. Berksan said, of his office-based customers. "We put all our eggs in one basket, and we lost all of the eggs."
The restaurant grossed $2.7 million last year on about 1,000 customers a day, plus an office-catering business that has also dried up. The cafe can't break even when business drops more than 25%, he said, noting that a break on rent has allowed him to stay in hibernation until customers return.
Kenneth Gloss, co-owner with his wife, Joyce Kosofsky, of Brattle Book Shop, reopened in early June, as soon as he could. His family has owned the three-story antiquarian bookstore for 71 of its 195 years. "Our goal this year is not to lose too much money," he said.
Normally, the bookshop would be bustling in December, with holiday shoppers and families taking in "The Nutcracker" and other special events. But sales, already down 40% for much of the year, fell further this holiday season in comparison with previous years. "A lot of the regulars just aren't here," Mr. Gloss said.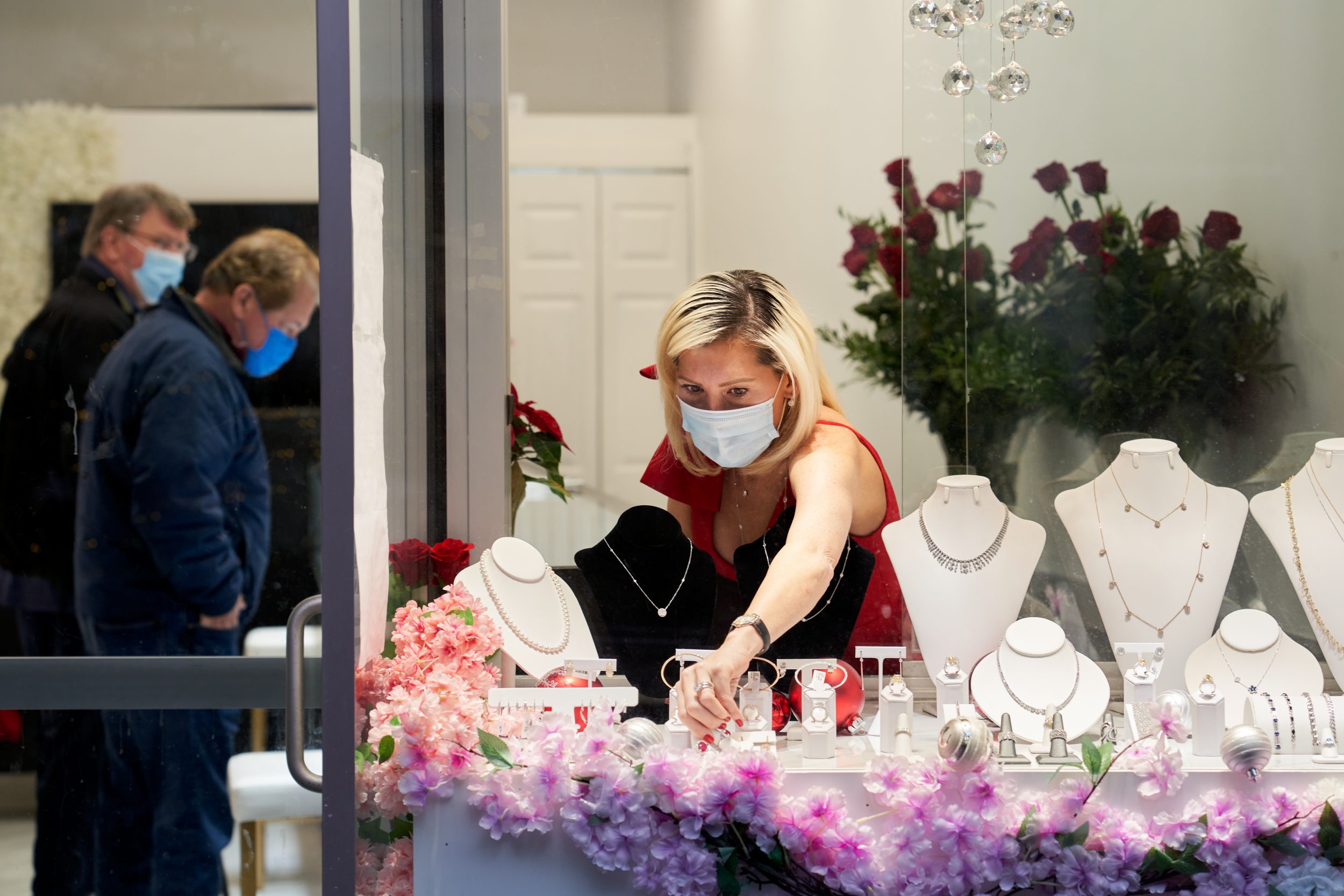 When the pandemic temporarily shut down the Boston Diamond Company, Stephanie Horn's business on Washington Street, she worried it could be a fatal blow. "The rent is really expensive in Downtown Crossing," she said.
The 400-square-foot jewelry shop has managed to hang in there, even without pop-in visits from local office workers and tourists. Ms. Horn has been buoyed by referrals while taking customers to the small shop on an appointment-only basis to avoid crowding.