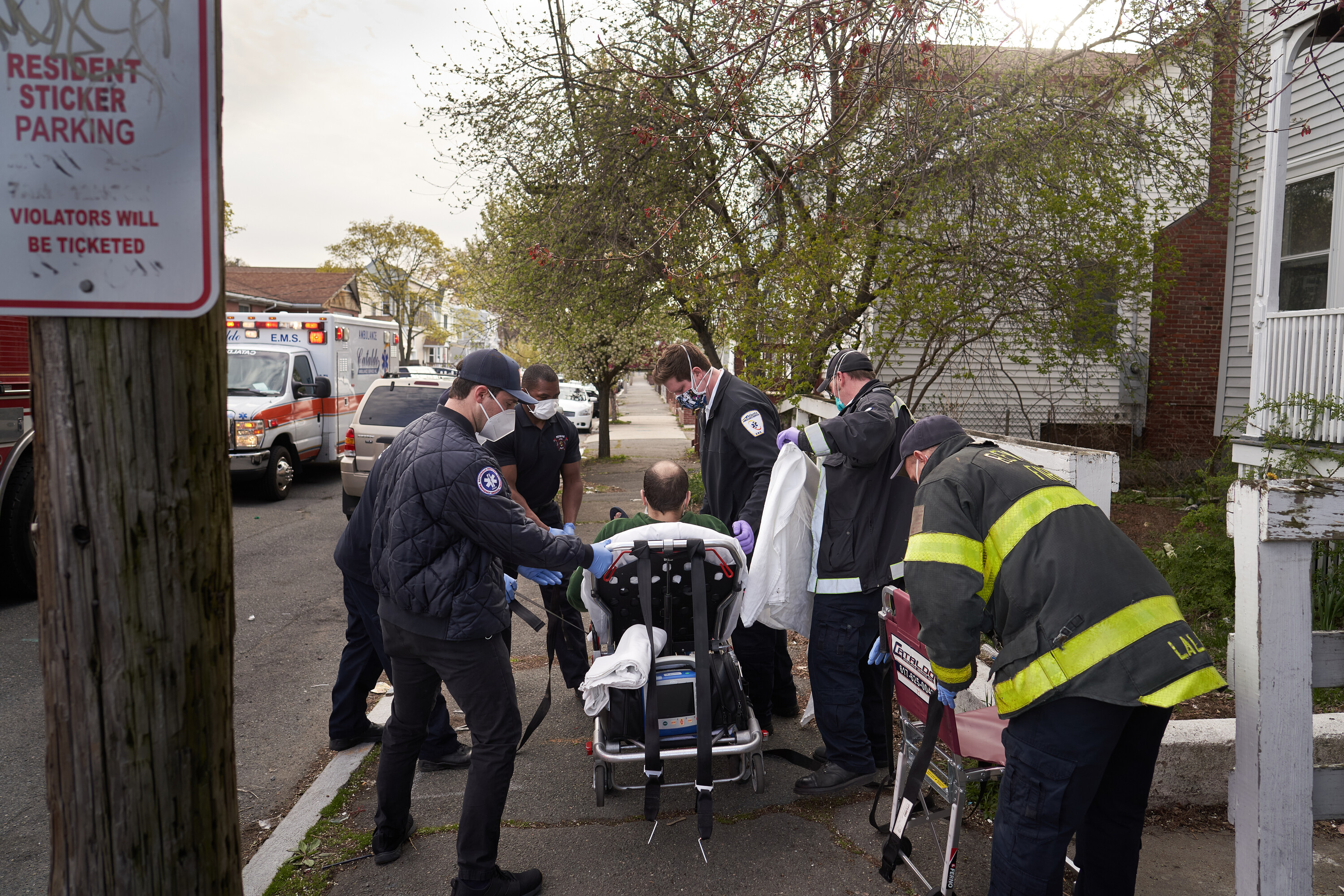 Ambulance Ride-Along in a Covid-19 Hotspot
Chelsea, Massachusetts was designated as a Covid-19 hotspot with the highest infection ratio in the state. For weeks the local ambulance services and fire-fighters work circling the Boston suburb picking up suspected cases, transferring them between hospitals and trying not to get infected themselves.
These photos are from a ride-along with the Cataldo Ambulance service out of their Chelsea headquarters but ranging to other Boston suburbs like Cambridge and Revere.