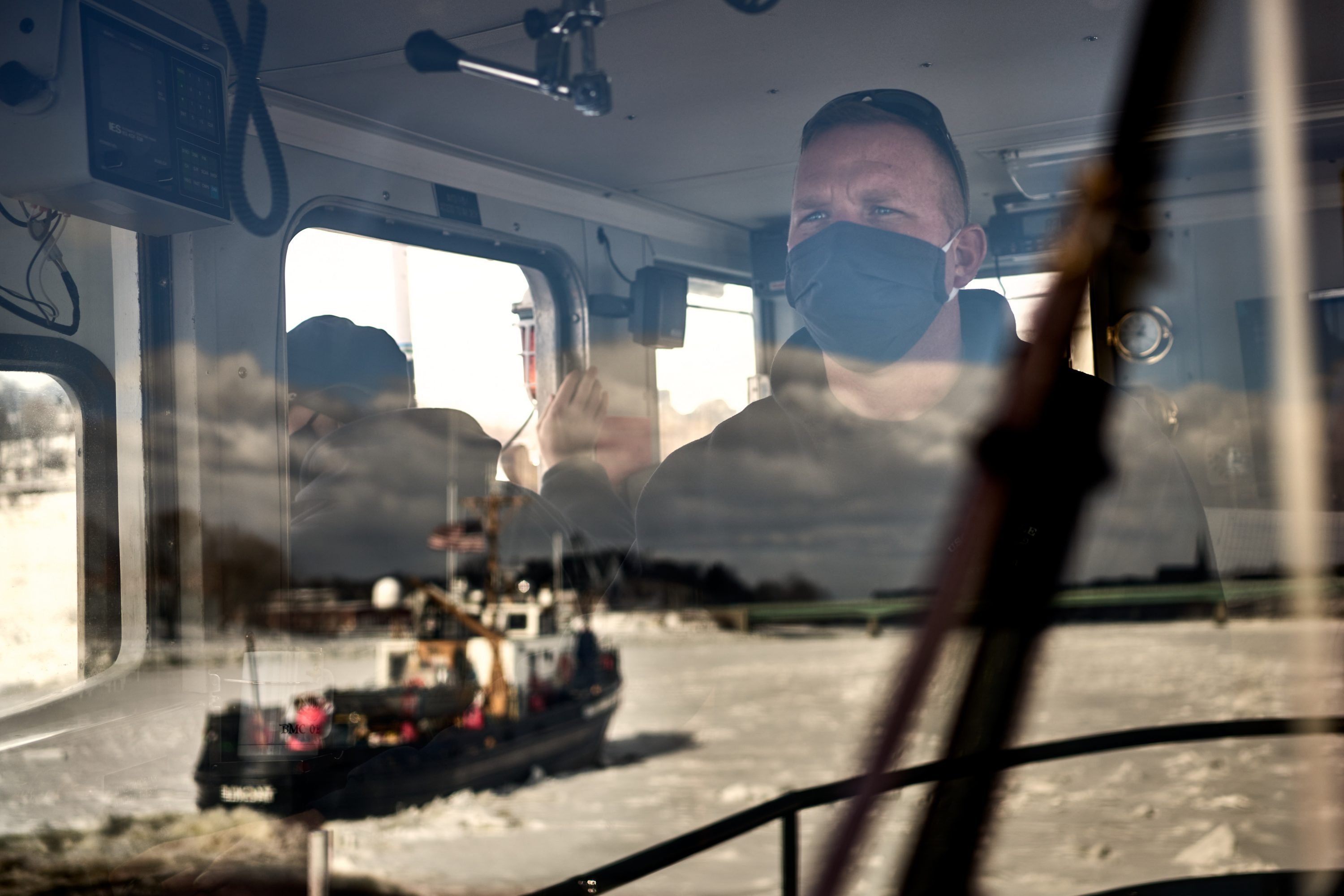 The Coast Guard offered me an embed in an icebreaker in Maine, and I always enjoy new experiences, so I took them up on it.
For a day, I rode in the Bridle, a 65′ harbor tug that works as an ice breaker in the winter.
We navigated up the Penobscot River breaking the ice from Bucksport to Bangor, Maine. The Coast Guard has missions to break the ice on rivers for flood control and keep the rivers navigable for supplies like heating oil.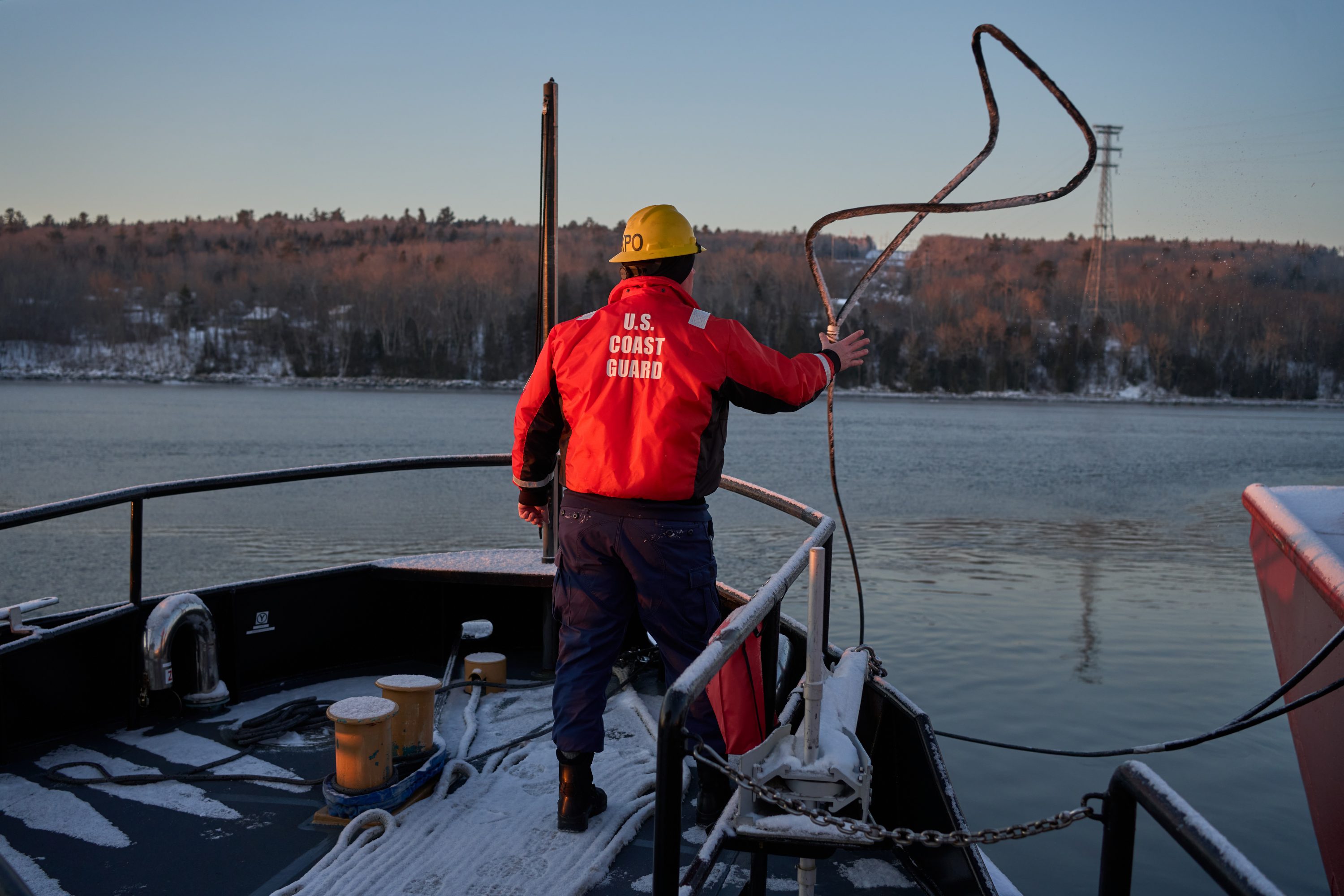 We left the dock a little after 06:30. It was a cold morning, and the sailors had to clear the light ice and snow from the deck amongst all their other tasks.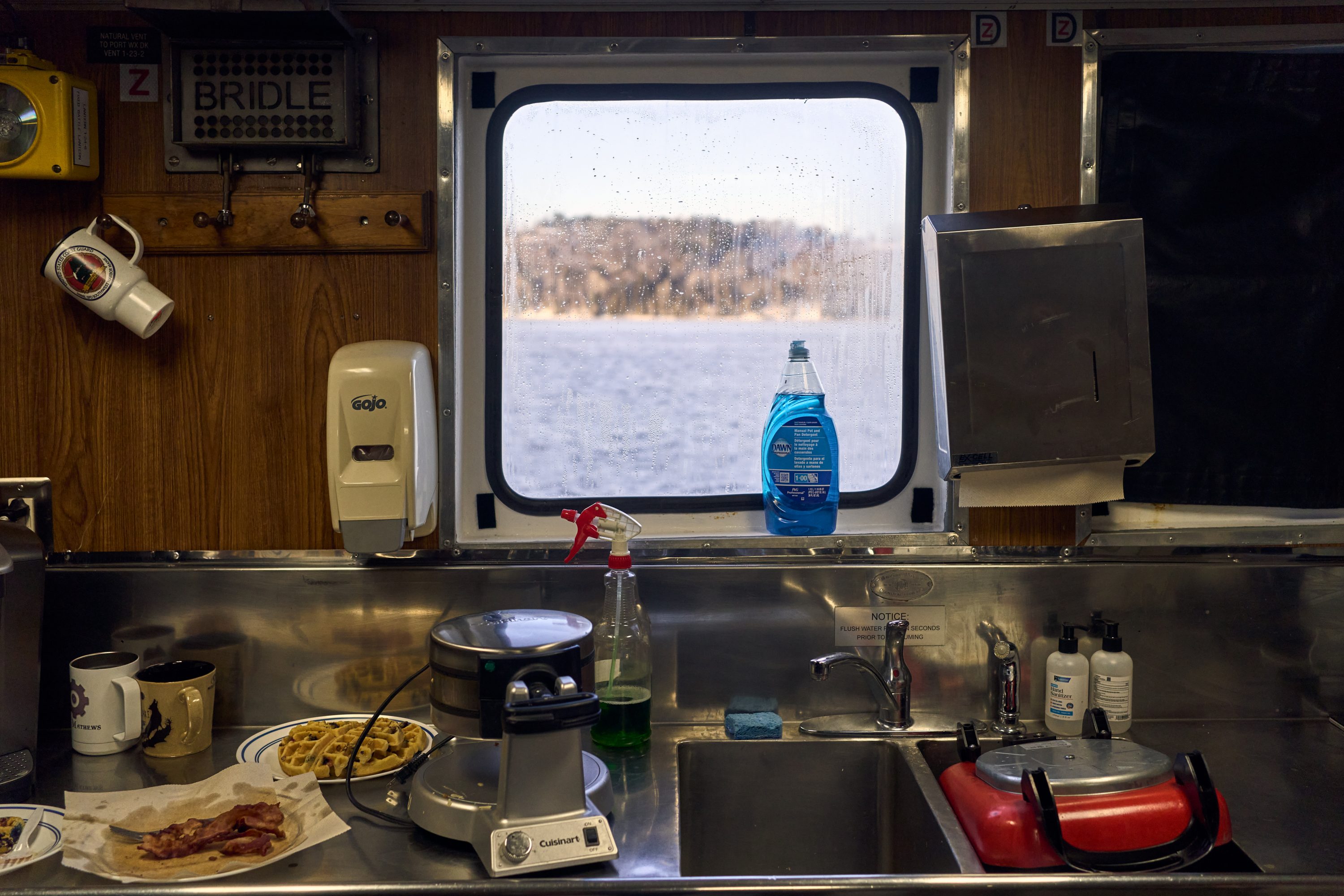 A breakfast of waffles and bacon is cooked up in the galley, some of the sailors were able to eat before we got underway, but others had to grab a bite in between their assignments as we headed upriver.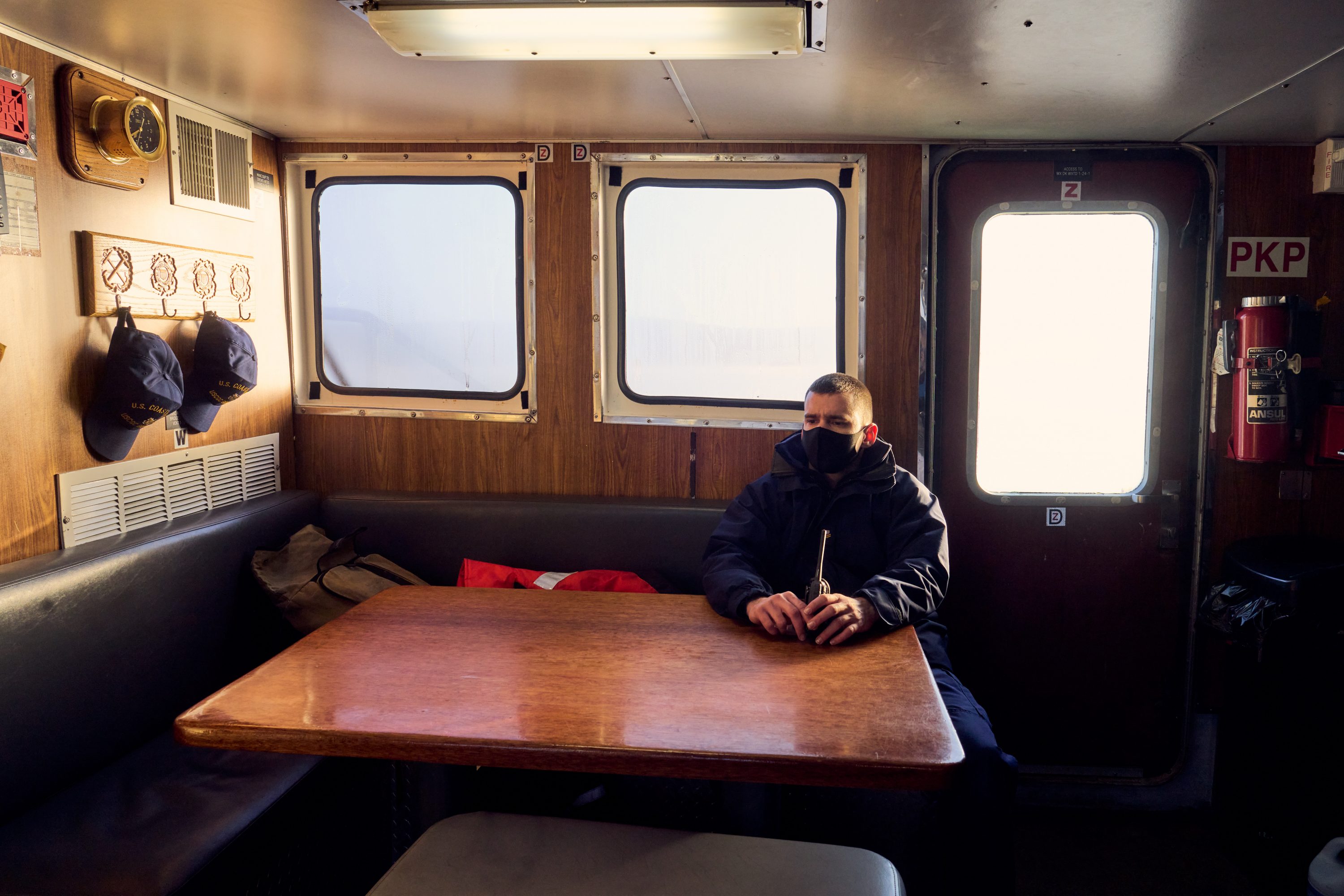 The Tackle and Bridle had already broken some ice the day before, so the first part of the trip was smooth sailing on clear water.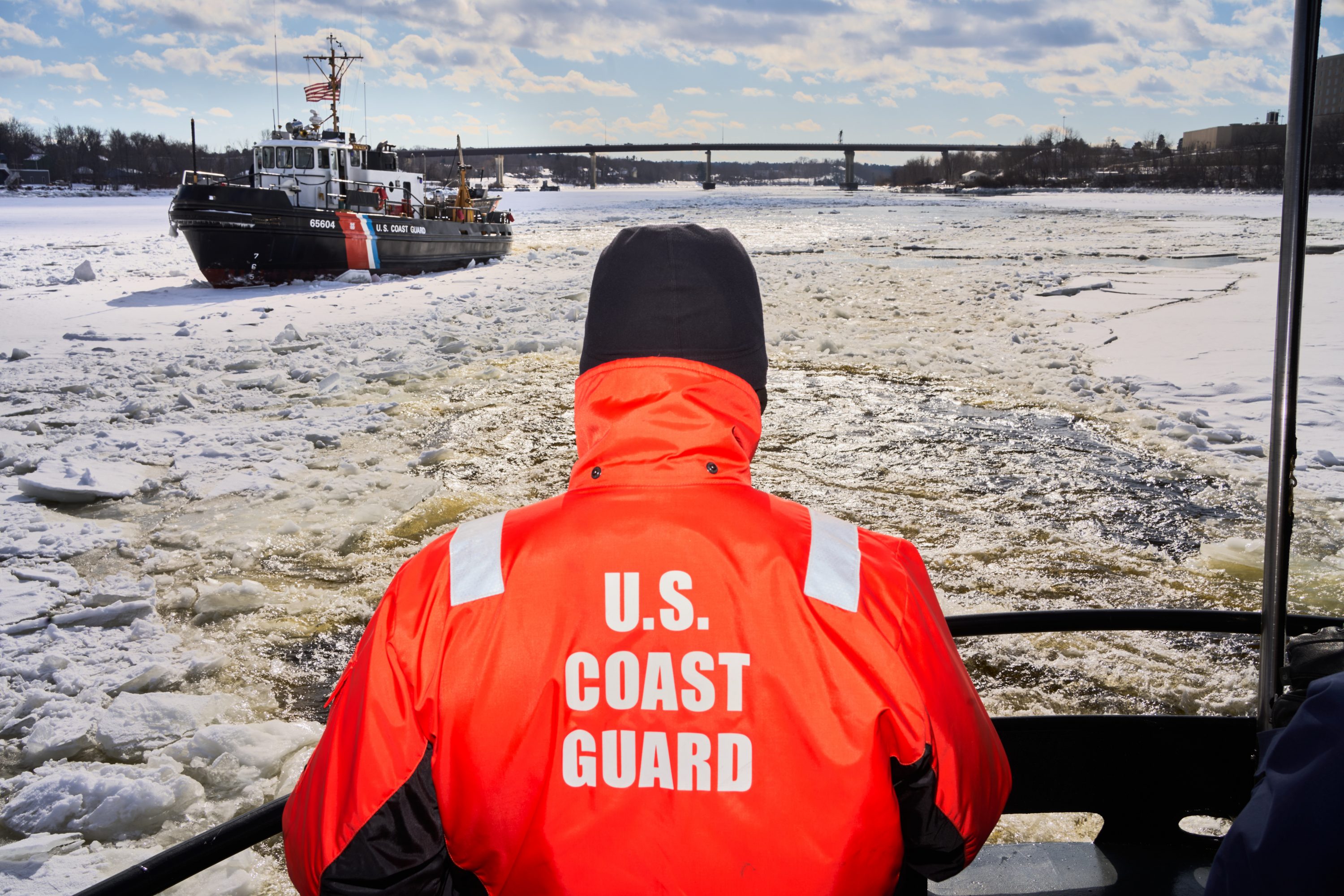 As we got closer to Bangor, Maine, we hit loose ice, and eventually, we were plowing through solid sheets of ice.
When the ice is breaking well, the process is repetitive and predictable. The boat will gain speed a few hundred meters before the ice and use its momentum to ram through and break a clear line through the white sheet. It might get 100 meters with each ramming run. When its momentum is spent, the icebreaker will often stay lodged and run its engines, pushing water and all the loose ice in its wake down the river.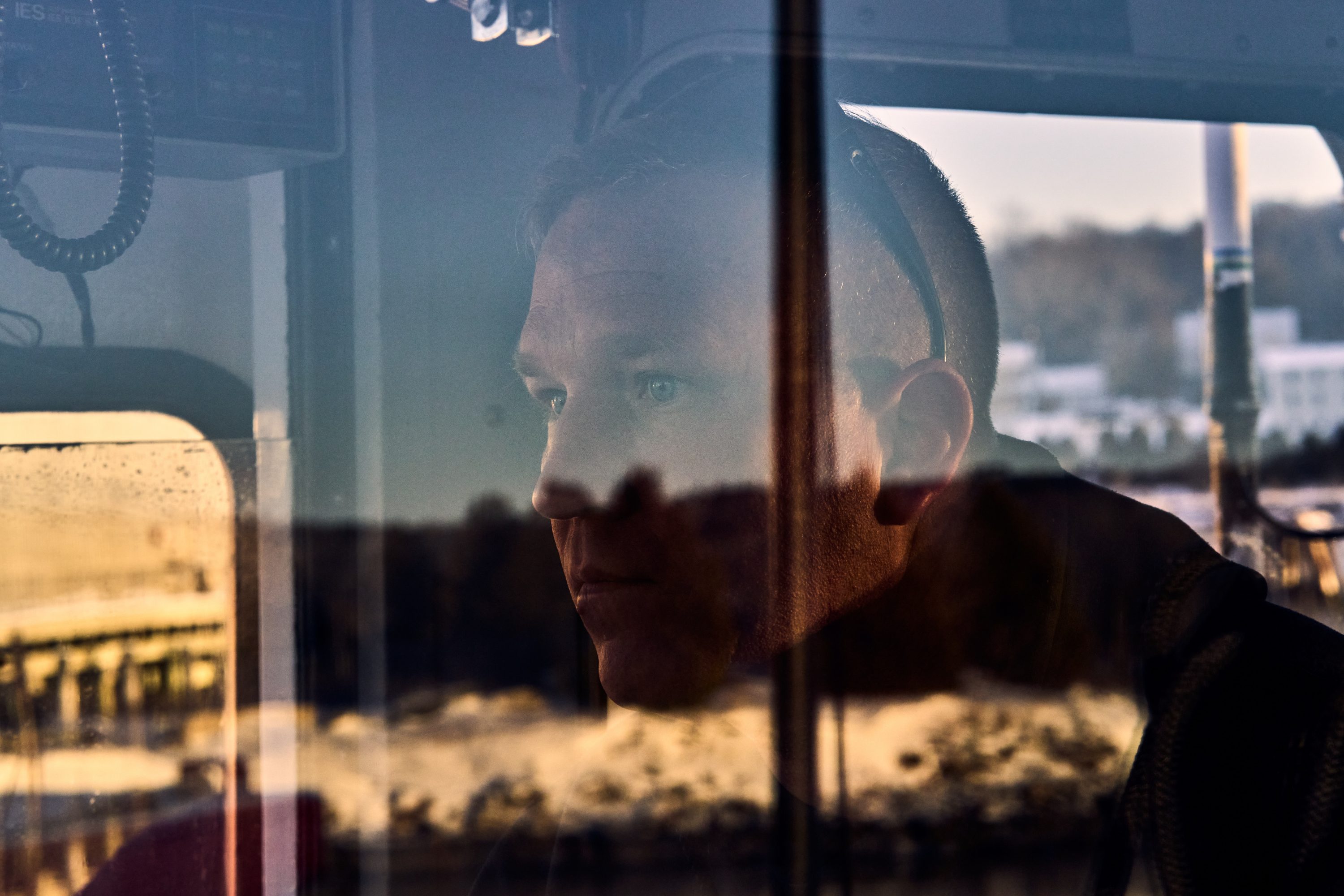 During this whole process, the pilot must stay focused while watching their radar for shallows, fighting currents, breaking ice in the channel, not straying too far from the previous lane, but staying close enough.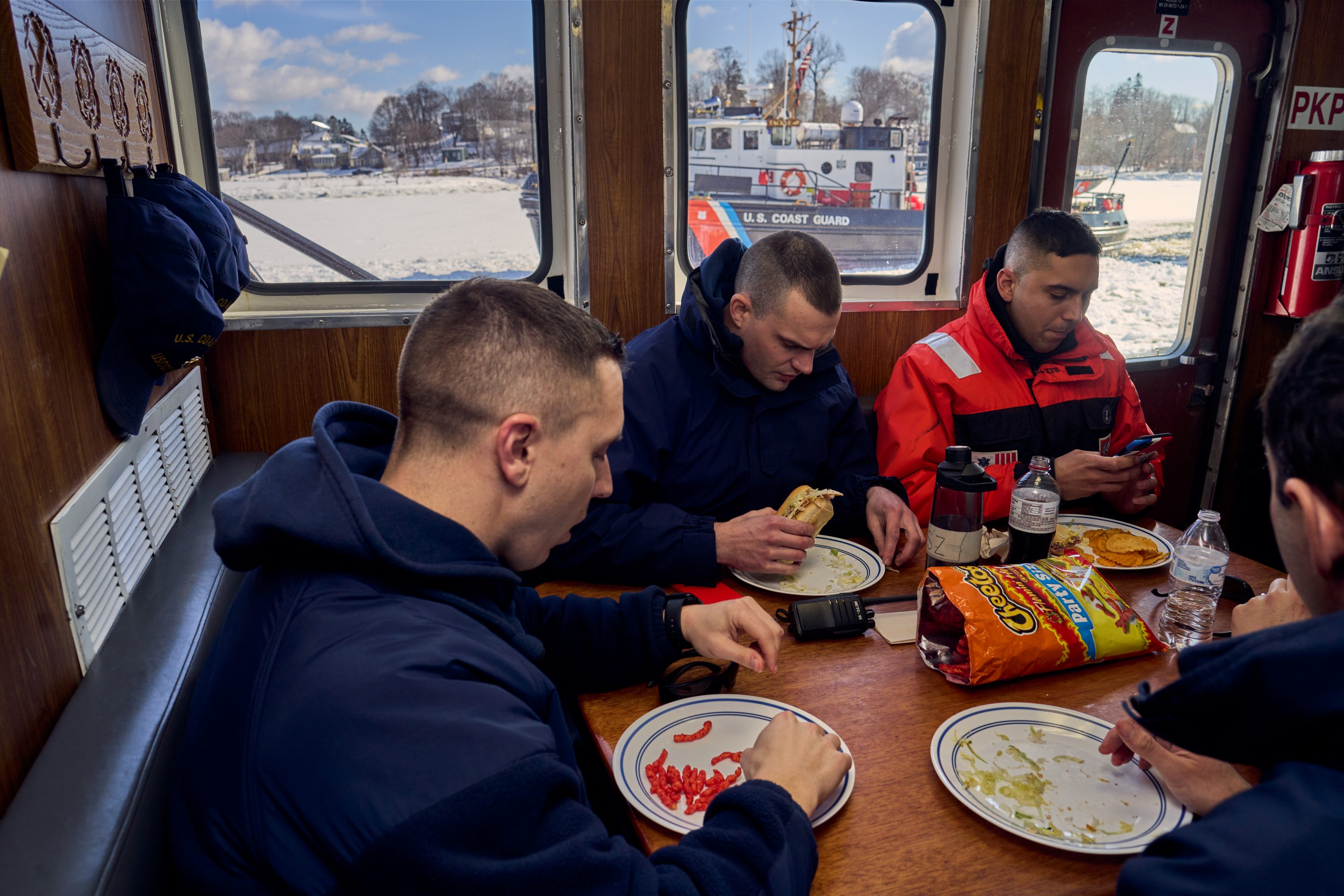 The Coast Guard often breaks through ice in the winter for flood control and keeps the rivers navigable for supplies like heating oil.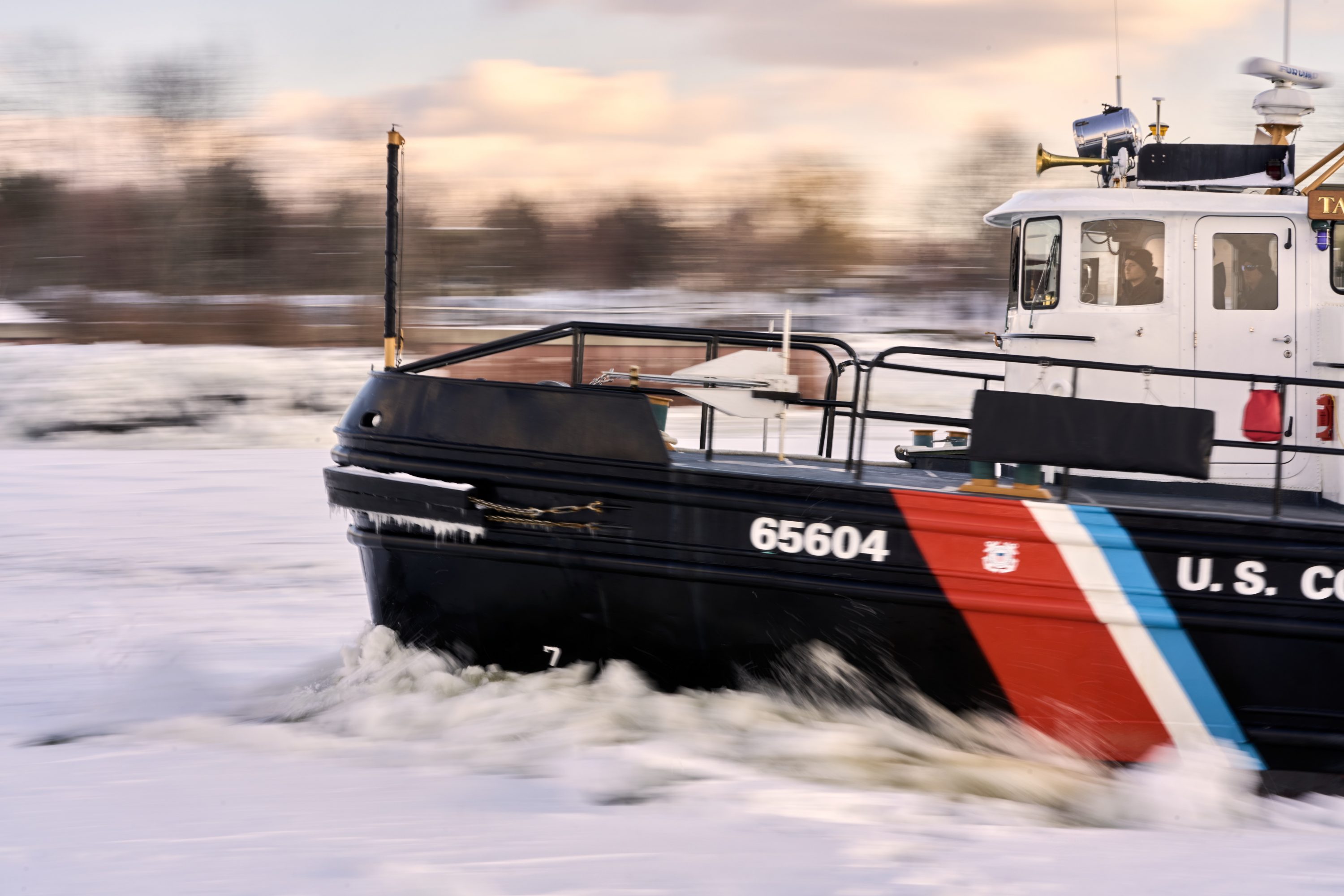 At the end of the day, after making it to the Bangor waterfront park, we turned around back to Bucksport, Maine, for the evening.