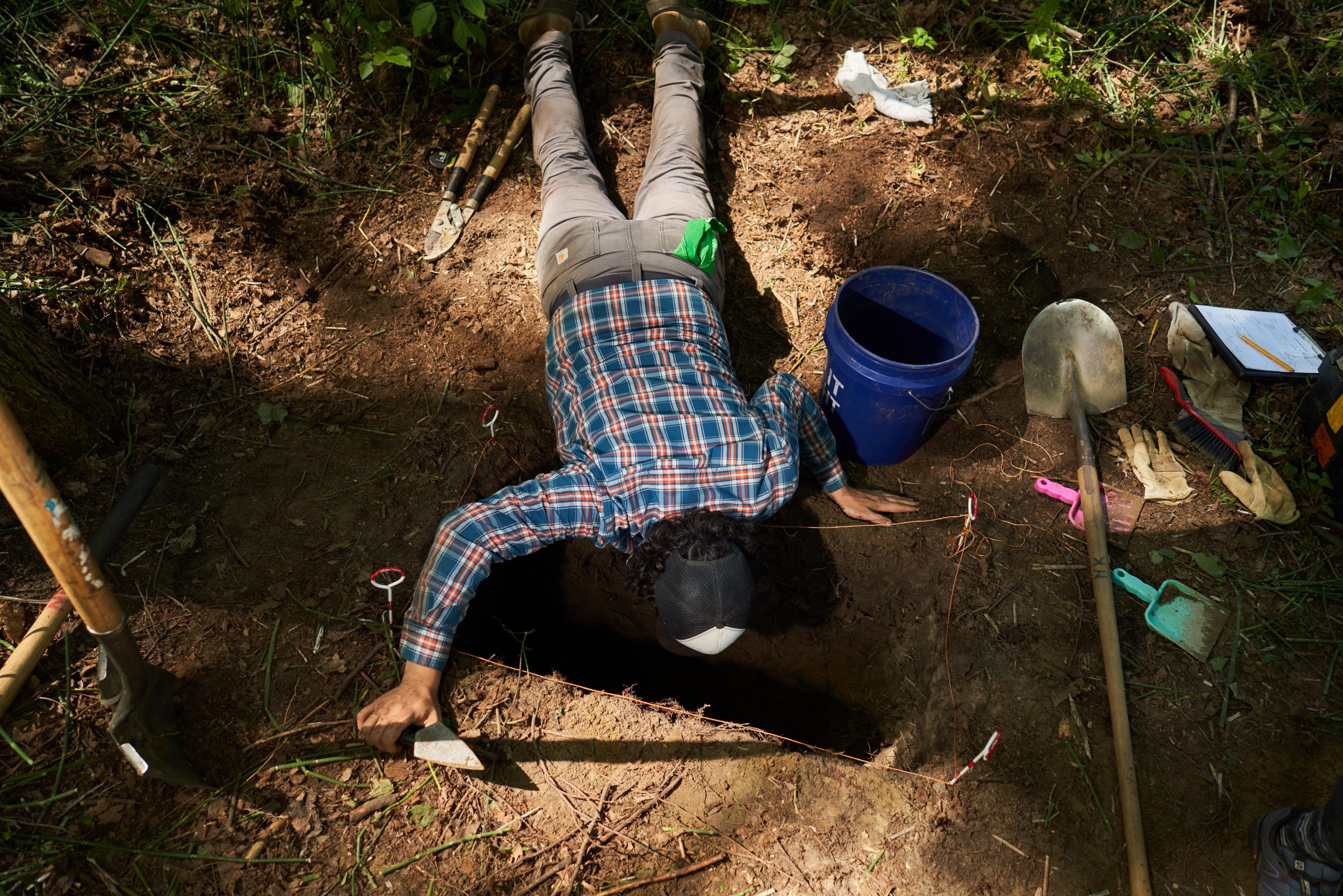 Colonists displaced the Mohicans from their homeland in the 1780s. This summer the Stockbridge-Munsee Band of Mohican Indians and Williams College opened two archeology digs to search for new evidence of their history in the Berkshires. Historians have said they felt that the Berkshires was more of a seasonal hunting grounds. But the digs found evidence to suggest that there were many permanent residents and over a longer period of time.
I found this story while working on a project about old growth forests for the Smithsonian Magazine.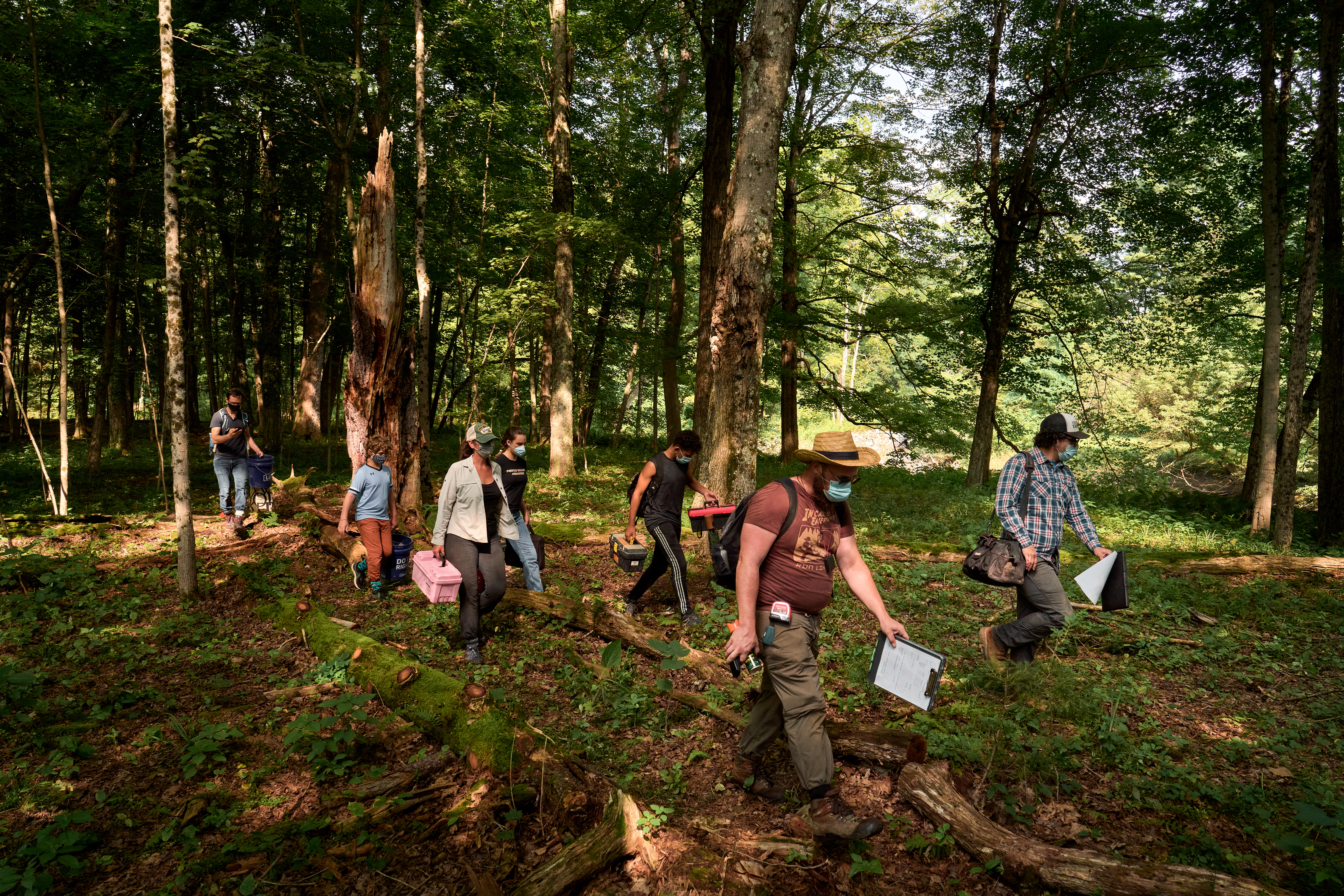 On a bend of the Housatonic river where their sachem (ambassador with the English) had a plot of land the archeologists, students, tribe members and volunteers were looking for evidence of a 1780s ox feast roast that signaled the Mohican departure from the land.
After 4 days of digging exploratory holes and sifting through mud and sand little was unearthed. Until the 5th day, when they found a living floor with a charcoal hearth, signifying a house. And there were layers of charcoal separated by flood deposits, signifying that the Mohicans returned to the exact same spot year after year.
The strange thing is when looking at magnetic imaging of the area it is one black disturbance in a line of about 6 black disturbances.
This had the archeologists scratching their heads most of the morning because it would be strange for houses to be lined up so close together and in a straight line. Over lunch, they consulted with a geomorphologist who suggested it could have been a line of hearths in a longhouse used for meetings.